Improving Design Flexibility and Fuel Efficiency of Electric Vehicles
Toray Industries, Inc. announced on September 23 that it has developed a new film "Torayfan New Generation Grade" for onboard capacitors for electric vehicles (xEV) and started full-scale production. "Torayfan New Generation Grade" is as known as"トレファン新世代グレード" in Japanese. Go and check out company website for more.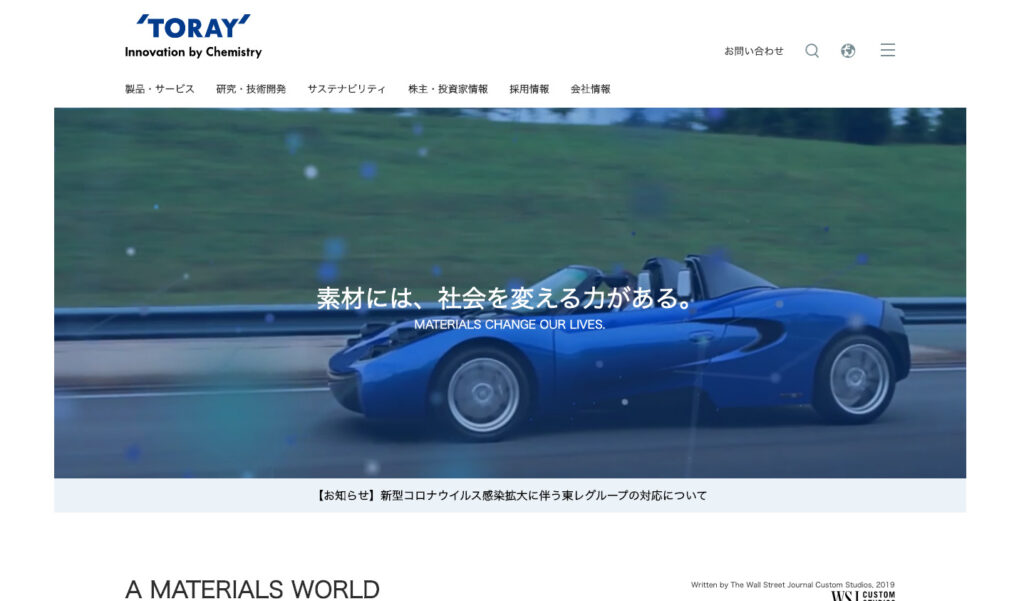 The new film developed this time is a biaxially oriented polypropylene (OPP) film with high heat resistance and high voltage resistance.
If capacitors using this film are applied to the power control unit (PCU) of xEVs, it will be possible to make the PCU smaller, more efficient, and more heat-resistant, thereby improving the design flexibility and fuel efficiency of xEVs.
The company states that the high performance of the new film has already been evaluated and confirmed, and has recently started full-scale production. In addition, the company will add production facilities its factory to increase its production capacity by 1.6 times in order to meet future demand growth.
Meeting the Needs for Miniaturization, Improved Voltage Resistance, and Higher Heat Resistance
The company's TORAYFAN plastic film products are widely used in the high growth xEV market for film capacitors and boasts the top share in this application.
However, in order to improve the design flexibility of xEVs, PCUs are required to be smaller. In addition, there was a growing need for higher voltage resistance and higher heat resistance, which could no longer be met with OPP films based on conventional design methods.
In response, the company has developed a highly heat-resistant and high-voltage resistant film by precisely controlling the crystalline and amorphous structures of OPP film at the nano level. The film's voltage resistance at high temperatures (125 degrees Celsius) has been improved by about 15%, and its heat resistance temperature has been improved by more than 5 degrees Celsius. This has made it possible to significantly downsize the film capacitors.
(Photos from TORAY INDUSTRIES, INC. website)
▼Citations
TORAY INDUSTRIES, INC. News Release